FLOW OF A WORKSHOP
FLOW OF A WORKSHOP
A dive into the heart of the perfumer's profession.
Through this workshop, designed in a playful way to encourage exchanges between GEODORA's perfumers and the participants, the workshop offers an immersion in the often unknown world of scents.
Workshop in FRENCH or ENGLISH
2 hours, for 4 to 6 participants
85,00 € per person
What you will discover:
The garden of scents starts off the journey into the world of perfume.
Perfume from all angles
Perfume break
Essential oils – a gift from the earth
Finally, explore the olfactory families of perfumery through some of the most beautiful essences available.
GEODORA's eco-friendly choices
The workshop includes a 30ml bottle of a GEODORA Eau de Parfum of your choice, complete with an organic cotton pouch.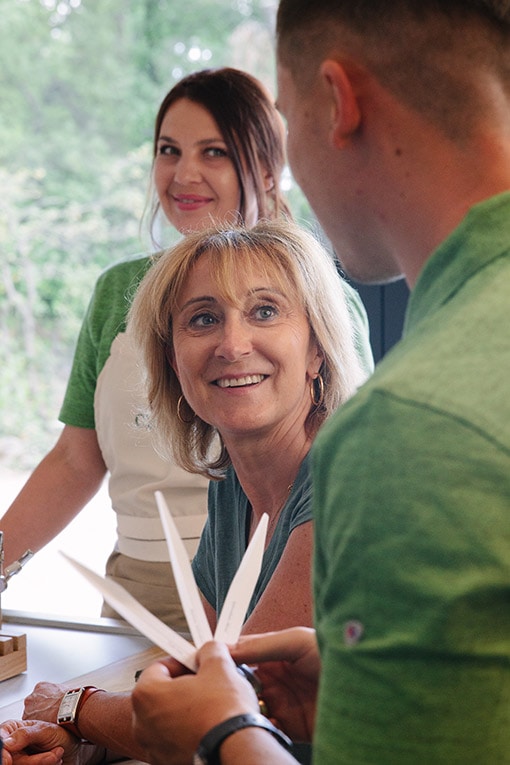 Testimonials from participants
A good, sweet time wrapped in a cloud of good smells. Best wishes for success.
Very pleasant and friendly family time. To be discovered, very instructive and nice initiation. Thank you for this good moment.
A pleasure for all the senses and a great moment of sharing. Thanks to you.