THE WORD OF THE CREATOR
THE WORD OF THE CREATOR
Nature is the source of some of the world's most sublime creations, including the fragile and treasured gift of its perfumes.

GEODORA was born in Provence near Grasse and has been created with the aim of bringing a new approach to the luxurious world of perfumery where beauty and ethics are intertwined.

The roots of perfumery are the source of all that is beautiful and pure and only the best ingredients are used in the GEODORA range. Ethically sourced lavender produced passionately in Provence, the bark of the bushman's candle shrub from the deserts of Namibia or black oud from the jungles of Borneo, our ingredients are superior, elegant and indulgent.

Partnering with French suppliers renowned for their impeccable skill and expertise, all our products are proudly designed and manufactured in France.

I have made some daring choices to enhance the quality of our perfumes, including a long maturation process to ensure the desired depth and quality is achieved, and optimal storage and packaging through the use of light-resistant aluminium
bottles.
Our Eaux de Parfums are outstanding in their refinement and elegance. These generous fragrances are sublimated by the incomparable radiance of natural ingredients that are the expression of daring and sustainable perfumery.
L'Émotion Nature is our range of essential oils and body products that perfectly complement our fragrances and are 100% natural in their origin.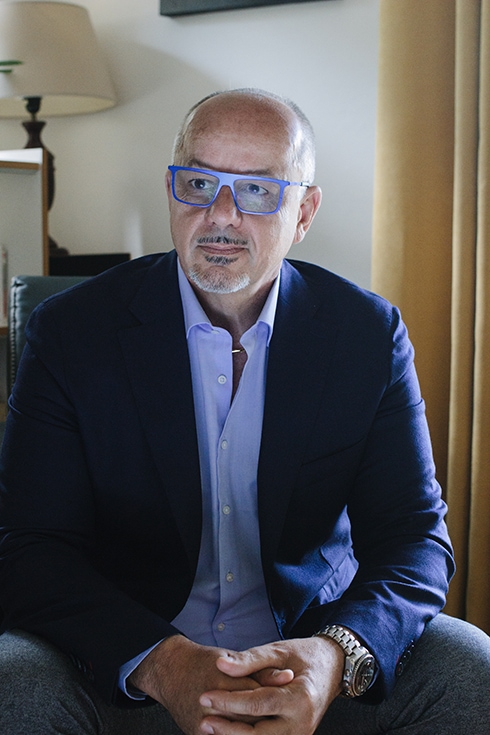 Create beauty
Create beauty
At GEODORA, nothing is more important to us than the quality of our perfumes.
Creating a fragrance that will become an intimate part of the men and women who will wear it is an exciting but demanding process.
To achieve our ambition of offering rare, generous and highly addictive fragrances, we have combined the following :
– Time, it took us almost 2 years and hundreds of tests to create our 12 Eaux de Parfums,
– Access to the most beautiful natural raw materials, without restrictions,
– The experience of 30 years of creating for International brands.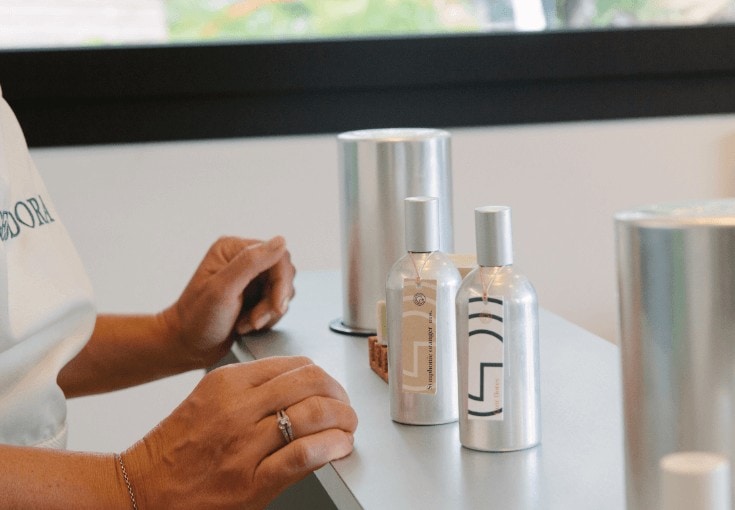 Doing Good
High performance packaging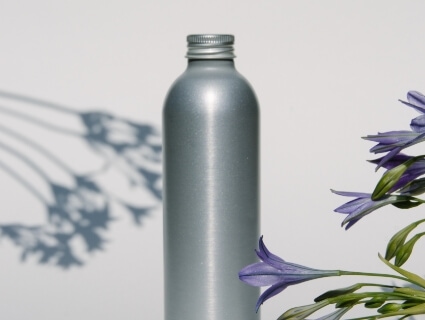 The concern for the preservation of our perfumes and the requirement to be sustainable made us choose a container that we have always used in perfume factories : aluminum.
Light, unbreakable and opaque, it allows us to use a minimum of packaging, it is refillable and even repackable, and allows us to avoid using superfluous ingredients such as colorants or anti UV filters. It is thus the packaging that allows us to offer the best qualitative and eco-responsible performance.
A respectful modus operandi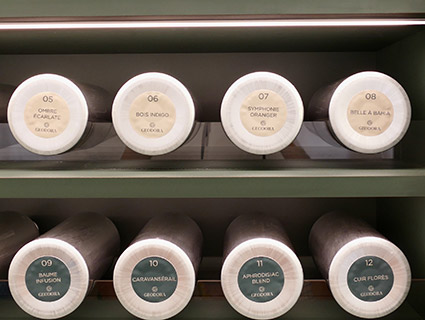 Once weighed, our perfume concentrates mature for several weeks in their container, at a controlled temperature. They are then macerated in organic vegetable alcohol for 6 to 8 weeks in high capacity aluminum eco-capsules.
During this period of nearly 3 months, the combination of essences takes its full measure and our perfumes improve.
The best ingredients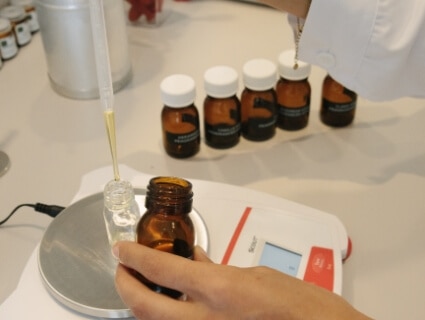 We have chosen a unique format, the eau de parfum. Our EDPs contain a high percentage of natural essences and, thanks to our aluminum packaging, contain no other ingredients than our perfume oils and organic vegetable alcohol.
Environmentally friendly packaging and accessories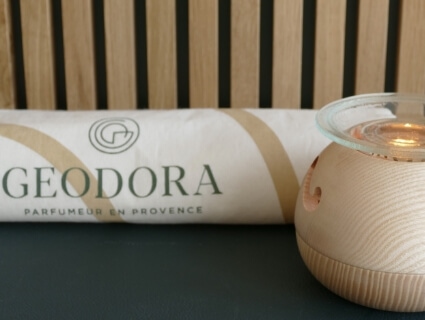 Beyond our refillable and repackable aluminum bottles, our mission to do good has guided all our choices. From our organic cotton pouches and tote bags, made by a leading French company in ethical textiles, to our soap labels made of seeded paper which, once planted, allow wild flowers to grow, to our prints made by one of the first Imprim'vert label printers on recycled paper with vegetable-based inks, we want toto create beauty and do good.
Acting for just causes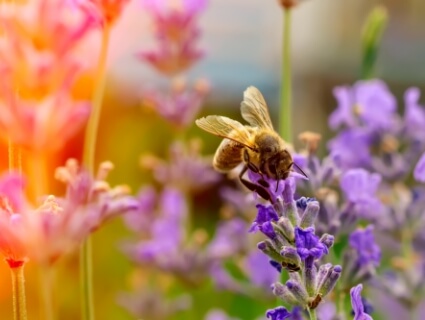 Since the conception of the brand, it was important to us to participate at our level to just causes and it is quite naturally that we chose to join the 1% For the Planet which contributes, thanks to hundreds of associations, to the defense of the environment, by acting for the climate, the preservation of natural spaces, for a healthy food, or to fight against pollution and the respect of the wild life.

Promoting Made in France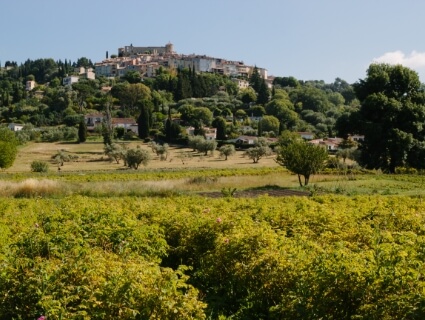 In a field where French know-how is no longer to be proven, we are proud to have found first class French partners who, each in their own field, share our requirements of quality, authenticity and ethics.